The Ickabog to be published this autumn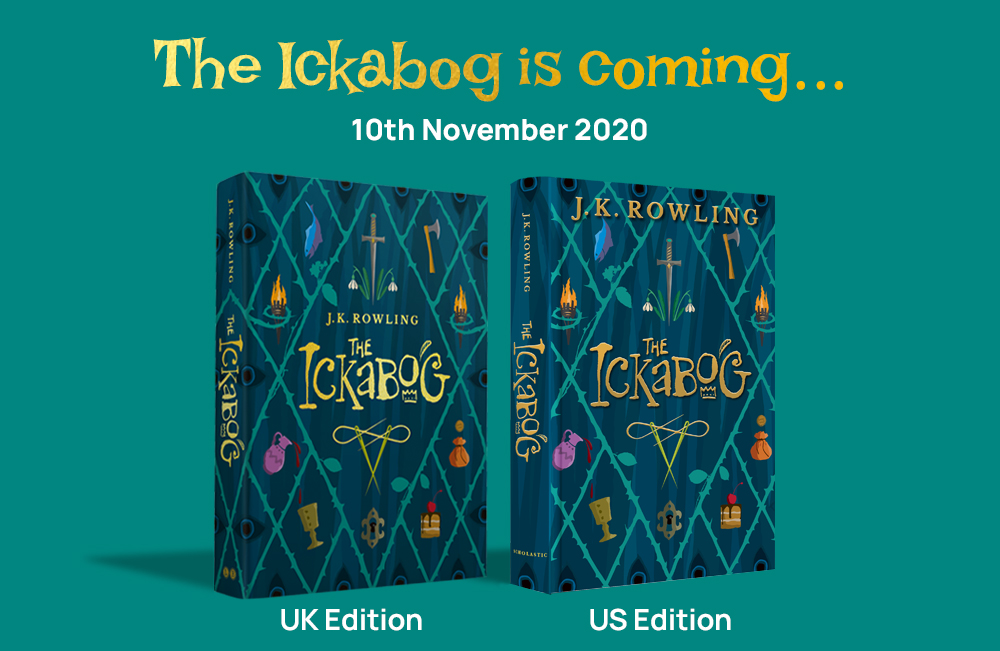 J.K. Rowling's The Ickabog, an original fairy tale, is to be published as a hardback, ebook and audio book in the English language in November, with international editions to follow soon after.
First serialised for free online this summer on The Ickabog.com, the author wanted to share the personal family favourite, which she wrote over ten years ago as a bedtime story for her younger children, to help entertain children, parents and carers confined at home during the Covid-19 pandemic.
Keen for children to be involved as the story unfolded, J.K. Rowling invited them to send in their own illustrations of her story and its colourful characters as it appeared online.  After an incredible response, the winners of each artwork competition will see their illustration in the published book.
J.K. Rowling will be donating her royalties from The Ickabog to The Volant Charitable Trust to assist those who have been particularly impacted by coronavirus.
For more details including the donation of royalties to The Volant Trust visit www.theickabog.com
We are delighted to reveal two illustrations from J.K. Rowling's new book The Christmas Pig.
Read more >
The cover design for J.K. Rowling's new book for children, The Christmas Pig, has been revealed! Award-winning illustrator, character-designer and animation director Jim Field has produced a stunning illustration for the cover as well as nine black and white spreads and design features for the interior of the book.
Read more >
J.K. Rowling's new children's book has been announced!  The Christmas Pig will be simultaneously published on Tuesday 12th October 2021 in the UK, Australia, New Zealand, Ireland and India by Hachette Children's Group, in the US and Canada by Scholastic, in over twenty other languages by other publishers and as an audiobook in English, Spanish, German, French, Japanese and Italian by Audible, making it a truly global publication.
Read more >